DOCOL - BASIN TAP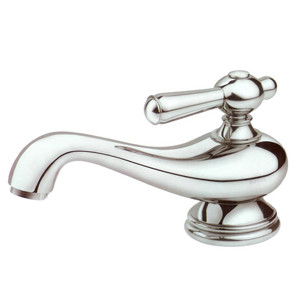 Our Concern is Quality not Quantity
Zero product defect is our aim. To reach that aim, strict quality control procedures are to be ensured at every stage right from raw material to finished goods.
QUALITY CONTROL
Pressure testing to ensure that faucets are free from all kinds of defects. Each process are controlled and the quality of the parts maintained throughout the entire process.
QUALITY ASSURANCE
Instruments are the heartbeats of quality products.To assure good quality, competent Instruments are required. Factory invested good amount behind this to achieve their goals.
CHOOSING A FAUCET IS TRICKY.
You'll live with your faucet for a long time.
You might get a desired faucet for much less, but it's more likely that you'd get a low-quality faucet. Vast majority of faucets are polished chrome in the showroom. The finishes looks similar on the outside but deep inside some are more durable than others. Good quality chrome faucet cost a little higher but they last a life time.
Low quality faucets are usually drip-free from the start, but they can't match the durablility of faucet made from country like Italy, Germany, Spain, Brazil, Japan, USA and so on. If you do not want a faucet that drips down the road, ask for the Country it was made. Very important.
BASIN COLD TAP

-HEAVY DUTY
-BI NICKEL PLATED
-MADE IN BRAZIL
- 5 YEAR WARRANTY

BASIN COLD TAP

-HEAVY TUDY
-BI NICKEL CHROME
-MADE IN BRAZIL
- 5 YEAR WARRANTY





BASIN COLD TAP

-HEAVY DUTY
-BI NICKEL PLATED
-MADE IN BRAZIL
- 5 YEAR WARRANTY





BASIN COLD TAP

-HEAVY DUTY
-BI-NICKEL CHROME
-MADE IN BRAZIL
- 5 YEAR WARRANTY



BASIN COLD TAP

-HEAVY DUTY
-BI-NICKEL CHROME
-MADE IN BRAZIL
- 5 YEAR WARRANTY




BASIN COLD TAP

-HEAVY DUTY
-BI NICKEL CHROME
-MADE IN BRAZIL
- 5 YEAR WARRANTY




BASIN COLD TAP

-BI-NICKEL PLATED
-MATT CHROME
-MADE IN BRAZIL


BASIN COLD TAP

-HEAVY DUTY
-BI-NICKEL CHROME
-MADE IN BRAZIL
- 5 YEAR WARRANTY


BASIN COLD TAP

-HEAVY DUTY
-BI-NICKEL CHROME
-MADE IN BRAZIL
- 5 YEAR WARRANTY