SAVA - Thermostatic Mixing Valve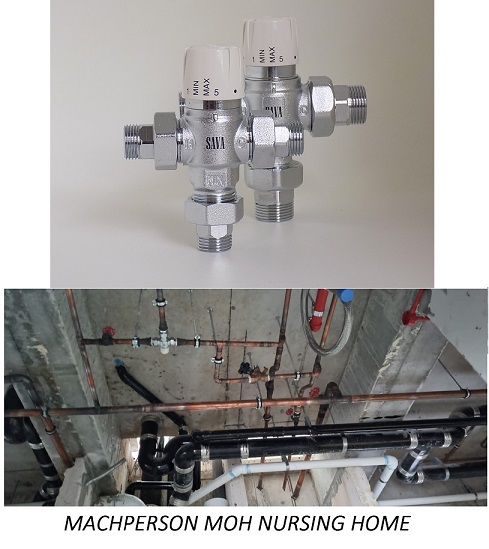 SCALD SAFE FUNCTION

ANTI-LEGIONELLA PROTECTION

QUICK REACTION TIME
ANTI-THERMAL SHOCK
PERFORMING UNDER VARYING PRESSURE CONDITIONS
What is a THERMOSTATIC MIXING VALVE?
SAVA art 7999 is a scald protection valve preventing an overheated water supply from exiting critical safety fixtures.
The valve monitors the water temperatures and automatically cut off the hot water supply when cold water supply fail instantly and protect children and elderly persons who cannot react fast enough to emergency.

Thermostatic mixing valve allows central water heating system to maintain at higher temperature to stop the threat of bacteria growth.
THERMOSTATIC MIXING VALVE

Fail Safe Design
DZR Brass -CW625N
G1/2" G3/4" G1" G1-1/4"
24 months warranty
Made in Italy


THERMOSTATIC MIXING VALVE

Anti-Scald Safety
Sizes: G1"
DZR Brass
Warranty: 24 months
Made in Italy

THERMOSTATIC MIXING VALVE

Anti-Scald Safety
Sizes: 15 20 25 mm
DZR Brass
Wty - 24 months
Made in Italy