SAVA - Thermostatic Mixing Valve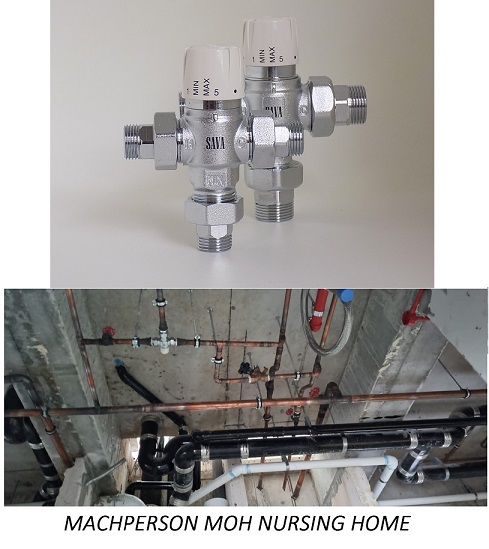 Thermostatic mixing valve (TMV) blends hot water with cold water to ensure constant, safe shower and bath outlet temperatures, preventing scalding.
A tempering valve is accurate to around 3℃ +/-, while a thermostatic mixing valve can keep the water to 1℃ +/- and responds faster than a tempering valve to changes in incoming water temperature. ... TMV's are designed specifically for use in facilities used by high-risk persons such as: aged care centres.
Thermostatic mixing valve neutralizes both threats by allowing water heater to be set to temperature high enough to reduce harmful bacteria, yet the mixing action maintains an appropriate outlet water temperatures to the fixtures and allows occupants to use the sinks, showers or tub with peace of mind.
Thermostatic mixing valves on your water heater are essential to prevent scalding and control the temperature of hot water at the delivery point.
THERMOSTATIC MIXING VALVE

Fail Safe Design
DZR Brass -CW625N
G1/2" G3/4" G1" G1-1/4"
24 months warranty
Made in Italy


THERMOSTATIC MIXING VALVE

Anti-Scald Safety
Sizes: G1"
DZR Brass
Warranty: 24 months
Made in Italy

THERMOSTATIC MIXING VALVE

Anti-Scald Safety
Sizes: 15 20 25 mm
DZR Brass
Wty - 24 months
Made in Italy