FIRECLAY KITCHEN SINK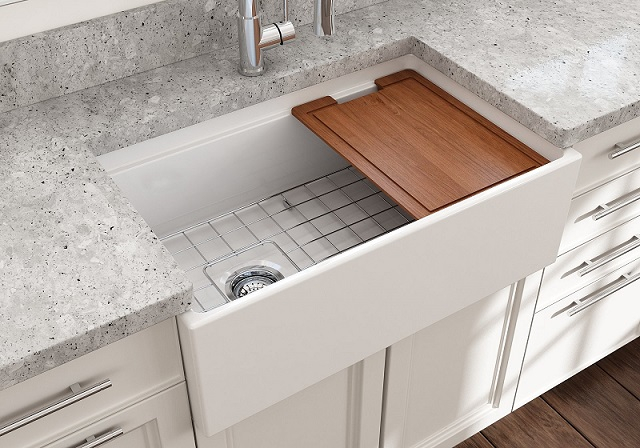 Fireclay sink is the most durable product on the market because it is:
Non porous
Extreme resistance to stains, chip, scratch, discoloration and cracking.
Acids and alkali don't affect the surface
Deals with extreme heat coming from pot and pan
Durable
Firing at immense temperature of up to 2000°F. Fireclay becomes the most durable material used in today's kitchen and has been used in high-traffic kitchens over 200 years ago in UK.
It is environmentally friendly, completely lead free and 100% natural recyclable material. Kitchen cabinet featuring an apron-fronted fireclay kitchen sink immediately adds Charisma to the kitchen décor and serve as the focal point in your kitchen.
Maintenance – cleaning a fireclay sink is simple - just wipe it down with a soft towel. For intense cleaning, use a cloth with mild abrasive detergent like CIF to restore the sink to its original lustre. Rinsing and wipe-down are recommended after each use to prevent water spotting.