FIRECLAY FARMHOUSE SINK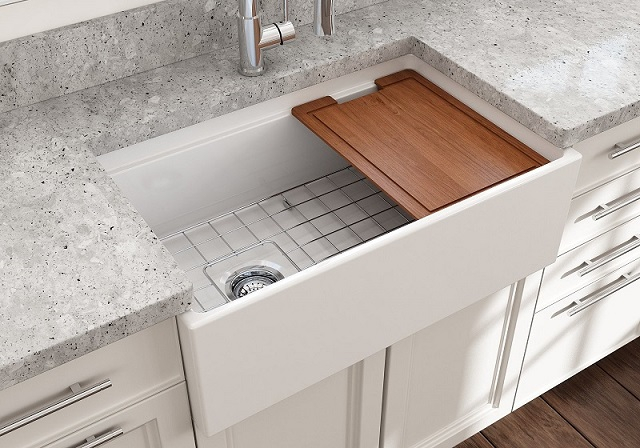 Waterproof - Non porous and smooth.

Resistance to sunlight

Resistance to thermal shock

Resistance to high temperatures

Resistance to chemical and detergents

Resistance to stains and dirt

Resistance to scratches - EN13310

100% neutral in contact with food
Fired at more than 1200°C to create st
rong fusion. Fireclay kitchen sink has been used in high-traffic kitchen over 200 years in UK. F

ireclay becomes the most durable material used in today's kitchen.
Environmentally friendly, organic, completely lead free and 100% natural recyclable material. Kitchen cabinet featuring a farmhouse fireclay kitchen sink instantly adds Charisma to the whole kitchen décor and serve as the focal point.
Maintenance – cleaning is simple - just wipe it down with a soft towel. Use a cloth with 'CIF' mild abrasive detergent to restore sink surface to its original lustre. Rinsing and wipe-down are recommended after after use to prevent water spotting.